Website Design Without Needless Pain & Complexity
From packaged WordPress websites to custom development we have everything you need to create the website you crave without the hassle and complication.
We Geek – We Tech – We Create
Need a website?
Then you need us!
We are passionate about all things digital. We are a London based digital agency offering IT support, website design and all marketing services. We help businesses to grow through the creative use of internet technology.
Marketing
---
We can help you with both online and offline marketing goals.
Web Design
---
We design and build websites that are both beautiful and technically proficient .
IT Support
---
We can cover all your IT support needs, including standard day-to-day support and special projects.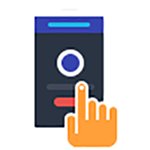 Let's CREATE SOMETHING AMAZING

Get in touch - Email us today